Happy Autumn Sunny Bunny Garden's Fans! 
We are working on our favorite fall season scents! 
Cafe Latte Soap Bars: We have added activated charcoal, coffee grounds and sweet almond oil to our bar. Activated charcoal helps reduce acne and improves skin health. Because it removes toxins, it can help reduce the instances of acne and other skin impurities you might suffer from. And, it works wonders removing makeup! Organic coffee grounds add just a bit of exfoliation which will help remove dead skin cells. Sweet almond oil is great for conditioning the skin and reviving a natural glow. So, start off your morning right with a cup of joe for your skin! :)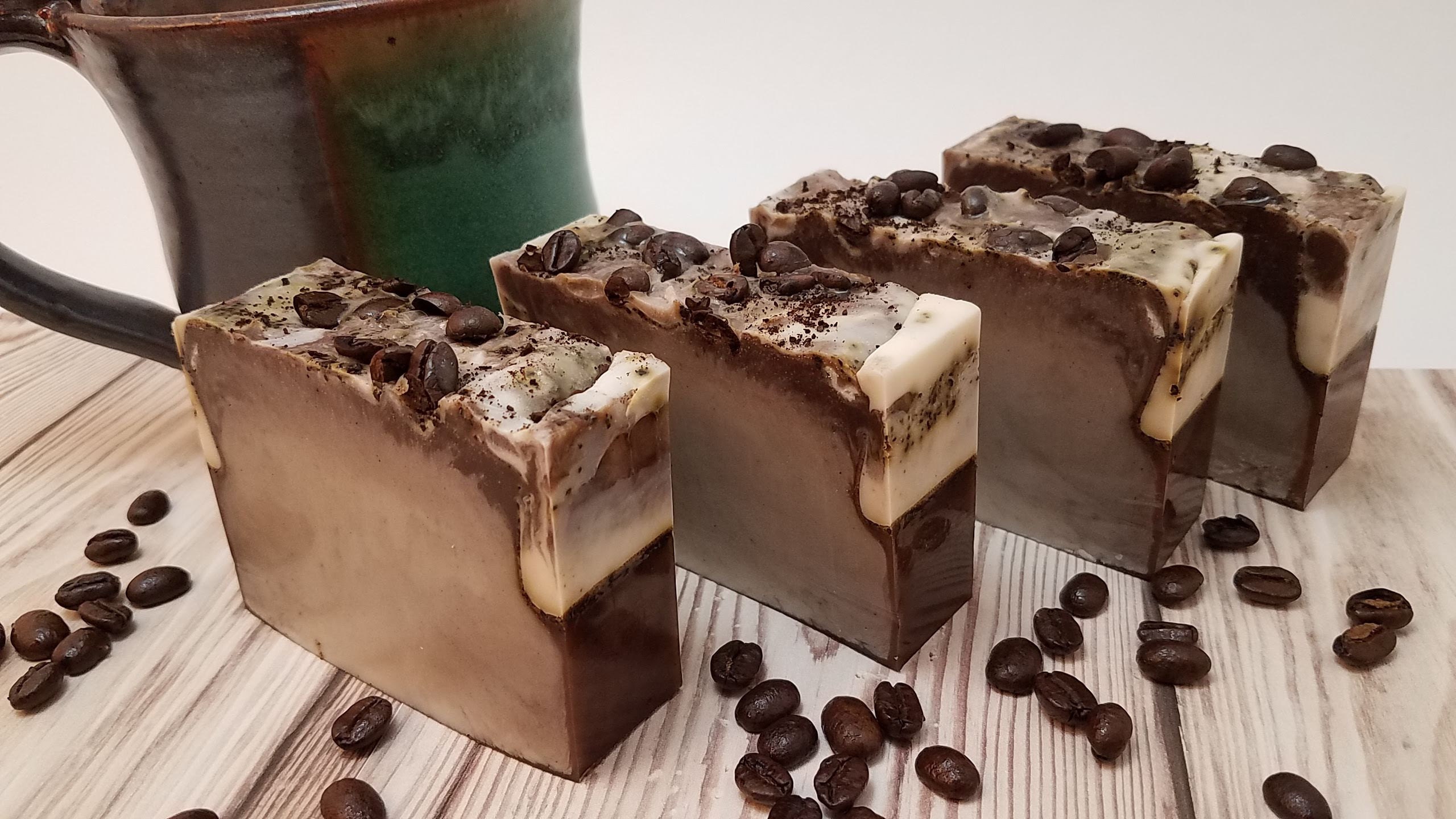 Spicy Apple Cinnamon Soap Bars: This was my first time doing an "embed" in our soaps. I made "cinnamon sticks" that protrude right out of the top of the bar! These "sticks" are scented with pure cinnamon essential oil and smell amazing! What else is new? Apple cider vinegar for starters! This new ingredient it rich in alpha-hydroxy acids which help dissolve fatty deposits on the skin which appears as "scales" or flaky skin. Now that we are getting into the cool/cold season, fighting dry flaky skin is a constant daily chore for most of us! Me included! These bars also now include ginger root oil which can increase circulation and restore energy to your skin. Enjoy!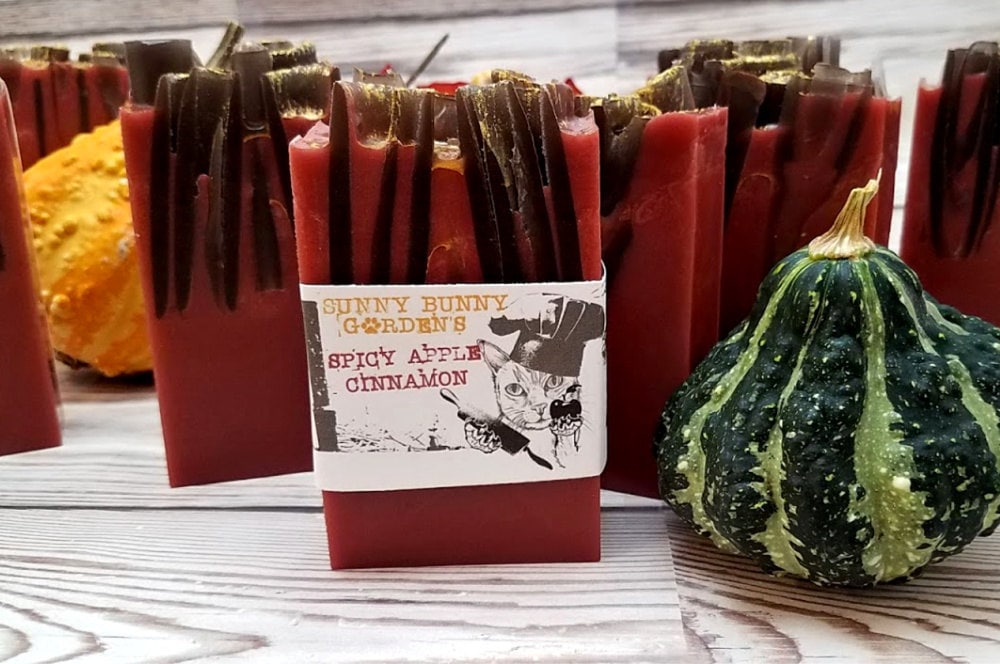 Pumpkin Pie Soap Bars: Our newest bar has the scent of Thanksgiving! I am still working on the labels, so this new bar will be available soon! Check back soon! :)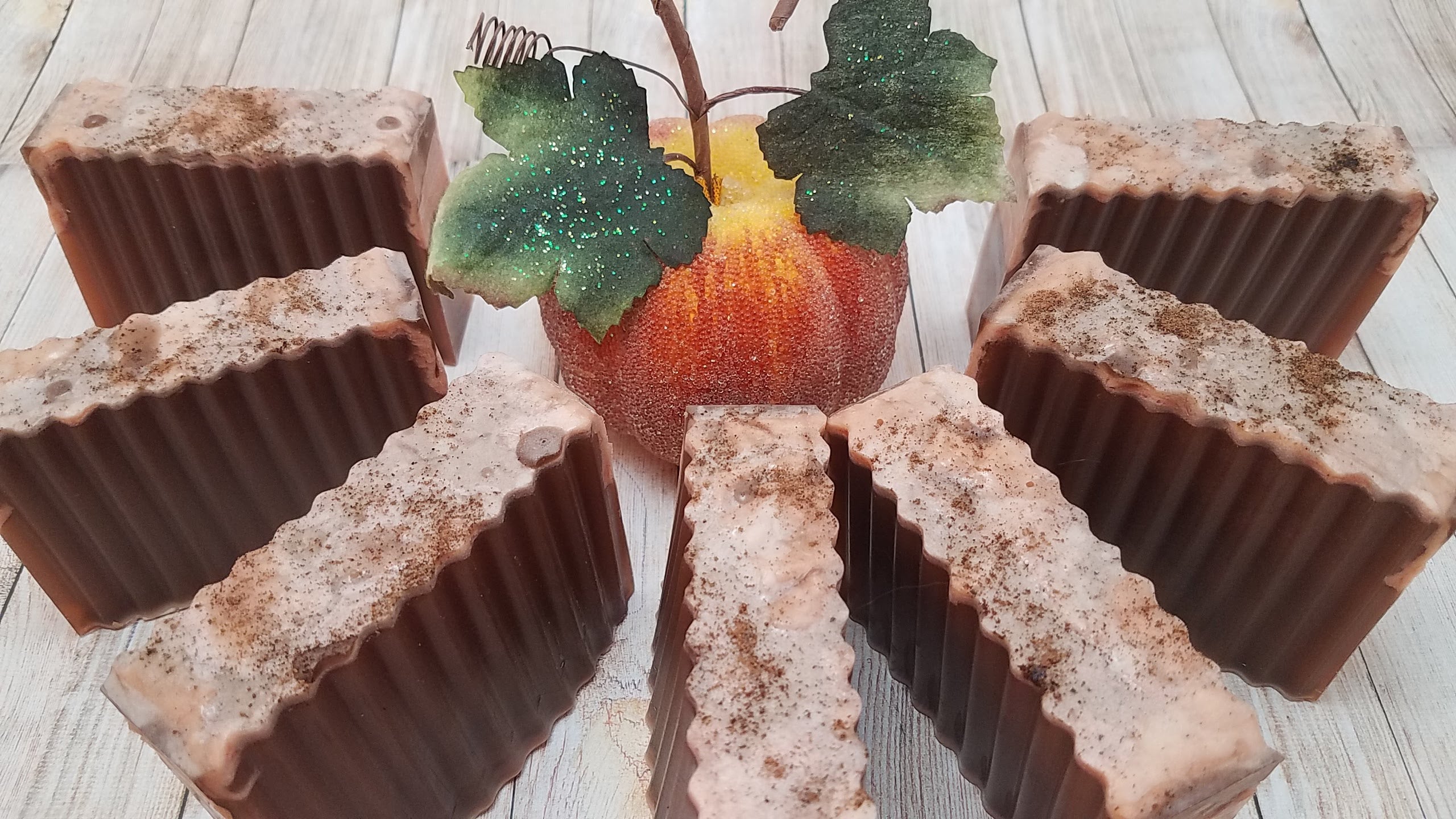 Thanks everyone! Enjoy the cooler weather! Sunny Bunny and I sure are!! ;)  
Warm regards,
Christine D. & Sunny Bunny :)